A Homely Guest House in Varanasi
The Granny's Inn is a quaint homestay BNB in Varanasi. Run by two sisters it is a one of a kind establishment offering affordable serviced stay in Varanasi, at a fraction of the costs of other hotels or service apartments in Varanasi.
The lovely Grannies, along with a diligent staff, have been running this hospitality establishment for over two decades, love, care and compassion. Large open spaces, lovely home cooked food and service with a smile is what make us the best homestay guest house in Varanasi.
Why stay at a budget hotel in Varanasi when you can enjoy a lovely stay with the Grannies at their quaint homestay BNB in Varanasi. When you visit us and stay at our property in Varanasi, you will feel at home.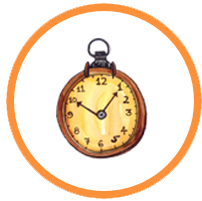 Special Experiences
Banaras is the destination whether you are looking for spirituality or hand woven saris
Authentic Homestay
If you looking for an unadulterated Indian homestay experience, come to the grannies!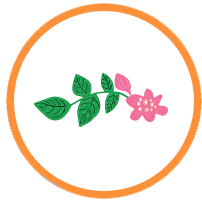 Our Shop
Pickles, pappad and old wooden spice containers, the Granny's Inn is a storehouse of quirky, laden-with-love stuff.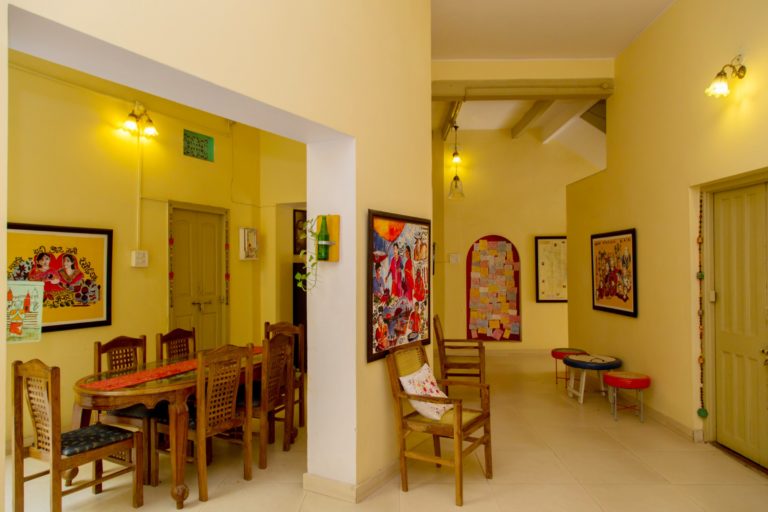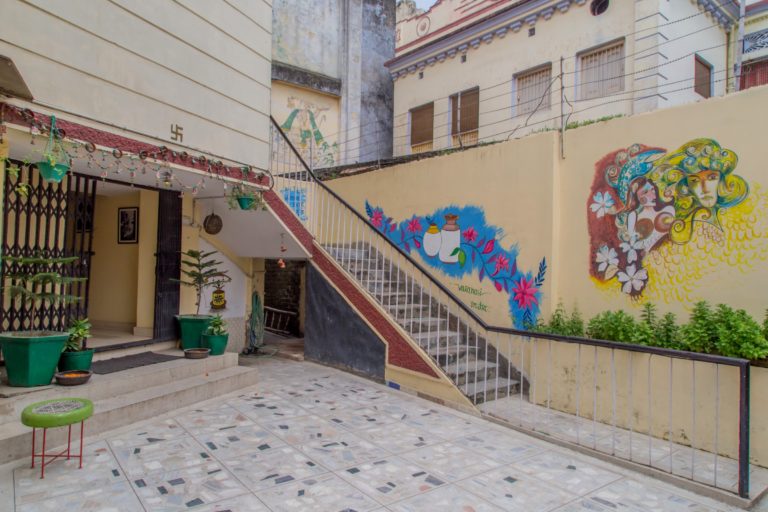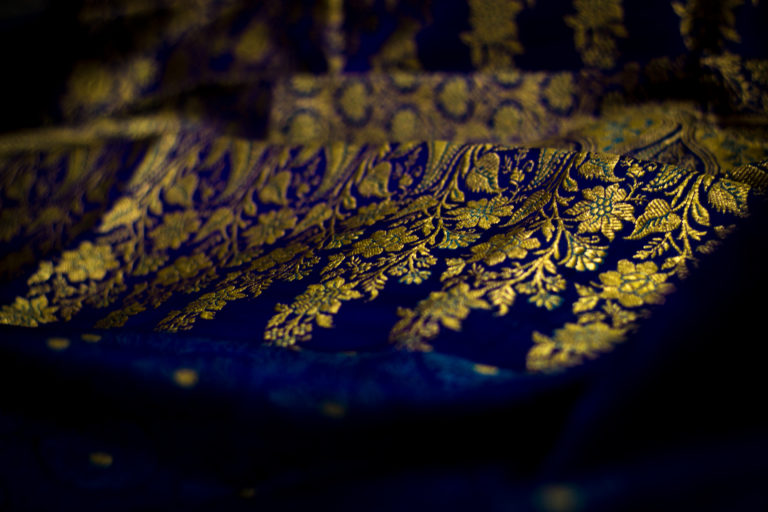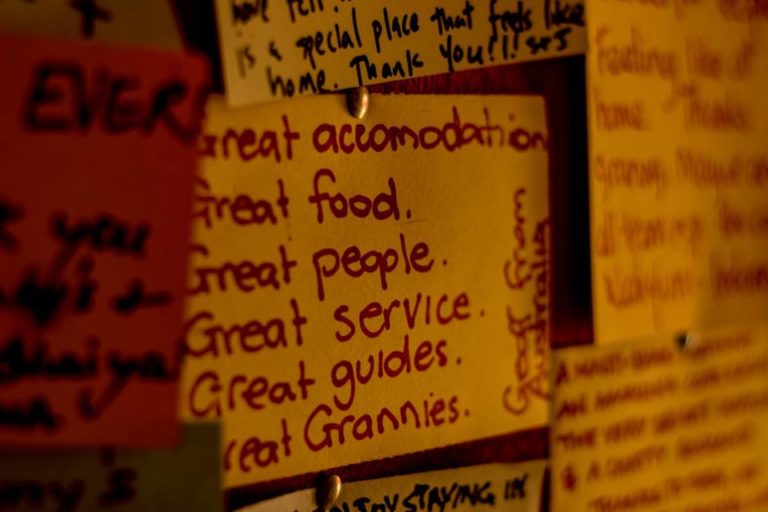 The star was the food! I loved the khichdi and uske "chaar yaar".
"At Granny's Inn you experience the warmth of both daadi (paternal grandmom) and naani (maternal grandmom)."
"I've enjoyed every minute of my stay here. Granny resembles her [my mother] in every way."
Experience Varanasi Like a Local
When you stay with us, you experience Varanasi like a local. The Grannies have been around here for a while and know Varanasi the best.
Our team will help you explore Varanasi and give you a tour of the ghats, the religious places and the best that this lovely place has to offer. Just ask our property manager and he will give you all the details about the sights and sounds of this wonderful city.
With over a decade's experience of hosting guests, we know our stuff. The staff, the food and the ambiance. Everything is set up for you to have the perfect religious tour or stay of Varanasi.